We are a English speaking Freemason Lodge located in the Wiesbaden and Mainz area. We operate under the jurisdiction of the Grand Lodge of Ancient Free and Accepted Masons, Germany (Grossloge A.F.u.A.M.v.D) (Hessen/Thueringen District) within the United Grand Lodges of Germany (VGLvD). Brotherhood of Freemasons.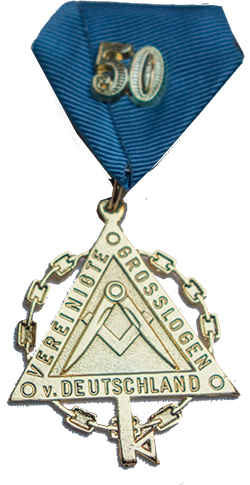 United Grand Lodges of Germany
 Ancient Free and Accepted Masons - Germany
---
Are you interested in learning about Freemasonry?
Do you have questions about what Freemasonry is?
Have you considered becoming a Mason but didn't know how to go about it? 
Please check our calendar for our Visitors Night and join us for an evening of open discussion about Freemasonry. Lodge members will be here to talk about what Freemasonry means to them, why they became a Freemason, and even some of their experiences as Freemasons. Members will be here to answer your questions. If you have ever wondered about Freemasonry, please join us.
Non-Masons, curious about Freemasonry, are encouraged to use our 'Contact Us' Forum. 
Please contact us if you need assistance and/or transportation.